Project Management Consultancy
Sue is a very experienced business and project manager who has worked with large organisations and also advised a large number of UK clients how to manage their oral history research and heritage projects.  Her overarching tasks are to advise, support and mentor clients, from the embryonic stage through to successful project completion. Working with local history and community groups, Sue helps to:
Develop initial ideas into viable, well-structured project plans
Secure project funding
Recruit, train, support and manage staff and volunteers
Design and complete creative and cost-effective outcomes
Commission creative professionals (website creators, film-makers, photographers, artists, etc.). 
Design and manage project events.
Evaluate progress and end results.
Working with a team of experienced professionals or with your own personnel, Sue designs and delivers tailored consultancy advice and support services to our clients.
Contact Sue to discuss your heritage project ideas.
Oral History Research & Training Consultancy
Oral history heritage professionals serving Scotland and the UK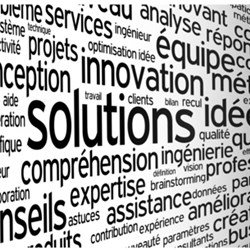 Paisley's Thread Mills: An Oral History
"We were delighted when, six months into the venture, Dr Sue Morrison accepted our invitation to manage the 'Paisley Thread Mills' project. The Steering Committee would like to place on record their deepest gratitude to Sue, who revived, revitalised, and successfully completed the project, within budget and within only eight months. We had earlier experienced serious difficulties and delays, and Sue worked tirelessly to complete the project on time. It is clear that Dr Morrison made an outstanding contribution to the project and had an enormously positive impact on everyone involved. Her ingenuity, determination, hard work and good humour were very much appreciated. We would wholeheartedly and unequivocally recommend Sue to anyone wanting to work with a first class professional historian and manager, and we hope to work with her again in the near future."
Steering Committee
Paisley People's Archive
Govanhill People's History
Dr Sue Morrison was the Scottish Oral History Centre's lead community oral history project trainer and adviser and worked with the project in that capacity throughout the oral history collection phase of the project. When the first project coordinator left to take up another post, Sue was asked to also step into the vacant role. At that point, no interviews had been generated. Sue's 8 month term with Govanhill People's History saw her recruit 18 volunteers to increase the overall number to 29. She trained, supervised and supported the volunteers to complete all of the project's 140+ oral history interviews, an amazing feat in the given time. She also found time to organise two very productive reminiscence events, encourage volunteers to conduct archival research, and support one placement student and two project interns to gain as much as possible from their time with the project.
Sue's down-to-earth honesty, solid advice, tremendous work ethic, and her great sense of humour, left a lasting impression on everyone she worked with, and she left the project with lots of fantastic material for the archive and project outputs."
Janet Thompson
Glasgow Southside Community Worker