'Twechar: An oral history of a pit village'
This exciting new project is exploring the rich heritage of Twechar, a former pit village in East Dunbartonshire, which was once the home of Baird & Co's mining training centre. 

Project Summary
With the arrival of William Baird & Co. in the 1860s, a strong mining community was established in Twechar, and it continued for over two centuries until the pit closures that followed the miners' strike of 1984-1985. The industry that brought the village into being, and which justified its existence, suddenly disappeared. This project will ensure that the memories of the last generation of mining families do not suffer the same fate.
Local volunteers and school students will receive professional training in oral history, film making and creative writing skills, and be supported to produce a variety of heritage outputs (digital, print, performance and presentation). They will generate personal testimonies, as a matter of urgency, from the dwindling number of mining families, and they will also capture stories of the aftermath of pit closures, which had a devastating impact on the village.
Twechar is in a unique position for this study as Baird's office and training headquarters were located here. This is therefore the history of many mining trades, while the memories of housing and amenities will provide an insight into community living. Ultimately, this project will capture this unique and rich coal mining heritage for Twechar's people and for posterity.
Project Open Day Event
We recently held the first of many project events and were delighted with the turnout!  Featuring an exhibition of wonderful photographs and artefacts, followed by a video presentation featuring Mr John Andrews being interviewed by Dr Sue Morrison, the event culminated in a heartwarming reminiscence session led by Annette Alison, project coordinator.  Participants met the project team and were offered a range of volunteering opportunities. Many thanks to everyone who came along!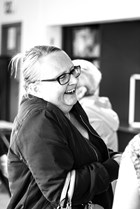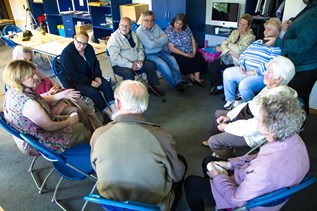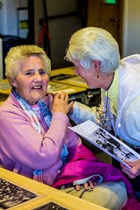 Photos by Donald John MacLean (Project Photographer)
                               Oral History Volunteers Wanted!
We are currently recruiting aspiring oral historians to work with Dr Sue Morrison to create an oral history archive of Twechar memories. Volunteers will receive professional training and be supported to interview people who have lived or worked in the former coal mining village. All volunteers will receive a certificate of training from Oral History Research & Training Consultancy (http://oralhistoryresearchandtraining.uk/).
FOR MORE INFORMATION PLEASE CONTACT: 

Isobel Hartley or Rachel Kelly (Project Coordinators)
Email info@twecharpitvillage.com