Schools and Youth Groups
Oral history research is a wonderful tool with which to engage young people in historical and contemporary research.  It enables cross-generational, inter-racial, and inter-disciplinary discourse and research and, importantly, provides young people with essential life skills and experience. 
Sue delivers oral history training to schools and youth groups, with many oral history research programmes contributing to educational achievement awards, including the Saltire Award in Scotland.
Recent projects involving young people have explored stories relating to WWI, living and growing up in deprived communities, experiences of migration, living on the doorstep of an American naval base, and the oral tradition of handing down stories about witches!  Imaginative outputs have included ballads, films, songs, poems, artwork and performances.
Everyone undertaking oral history training with us receives a Certification of Oral History Training. 
Please contact us if you have an idea for an oral history research project or would like to discuss oral history training.

Oral History Research & Training Consultancy
Oral history heritage professionals serving Scotland and the UK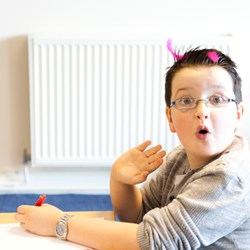 Dumbarton Academy
"The training in oral history collection that Dr Morrison delivered was just at the right level for my S2 class. Throughout it they were engaged, highly motivated and thoroughly enjoyed the whole experience. After the training they gained confidence interviewing each other and then put their skills to good use interviewing residents in a local care home about their superstitions and memories of local witch trials. It was a pleasure to see how different pupils engaged with the task and interacted with both each other and care residents.
Both the pupils and I hope to work with Dr Morrison on a future British Council project looking at the industrial heritage of both West Dunbartonshire and India".
Dr Amanda Moody
English Department
National Youth Theatre
"I was employed by the National Youth Theatre of Great Britain as project manager and writer on the Easterhouse Oral History Project. I contracted Sue Morrison to train the young people in how to collect and summarise oral histories. Sue developed an instant rapport with the young people. Her training session was extremely well presented, engaging and thoughtful. Her advice on how to compile questions and how to ask them, and her insights into the ethics of taking oral histories and how to get the best out of a respondent was invaluable. I was very proud to see the young people using the techniques she taught them when doing their own interviews.
Sue made herself available to me throughout the project giving advice when asked and she attended the performances both at the Commonwealth Games Athletes' Village and at Platform later in the year. She is an excellent and inspiring teacher and her enthusiasm and commitment to oral histories is evident throughout her work."
Alison Irvine
Project Manager/ Author
National Youth Theatre
'East Dunbartonshire's War: First World War Oral History Project'
"We were delighted to work with Sue to develop a training programme for secondary school students and others as part of a First World War oral history project. Among many other things, Sue taught the students how to phrase questions, approach interviews sympathetically and keep necessary records. Sue's friendly and approachable manner put all the students at ease and she formed a great rapport with them during the sessions. She created an atmosphere of trust and comfort in which all were encouraged to participate. After the training the students were full of praise for her. Her great passion for oral history shone through in the training and she conveyed how truly meaningful the making of the oral history was. We would love to work with Sue again."
Anne Kennedy
Outreach/Access Officer
East Dunbartonshire Leisure & Culture Trust
'Holy Loch Heritage: The American Presence'
"Sue Morrison delivered oral history training sessions for Dunoon Burgh Hall Trust in 2013 for our project Holy Loch Heritage. This project was a Heritage Lottery funded project and focused on the period when the American Naval Base was sited in the Holy Loch on the Cowal peninsula.

Dr Morrison worked with volunteers and 4 primary schools in the peninsula, training school children and other participants in oral history techniques. They then gathered first-hand testimonies from local people - both Scottish and American - of their memories and stories from this period, 1962-1991. Children interviewed grandparents, their own teachers, and pivotal people from this period, building a picture of how this heritage impacted in the area. The pupils, staff and volunteers thoroughly enjoyed the experience, something that was completely unique to them, and that has sparked an interest in local history ever since.
Sue was a fantastic asset to the project, her clear delivery passed on simple skills and techniques that everyone could employ. We hope to work with her again in the future."
Jenny Hunter
Dunoon Burgh Hall Trust