What is Oral History?
Oral history research methodology is an important tool for anyone wanting to learn more about the past, particularly those studying social and cultural history. It involves the systematic collection of people's memories and may be used to explore family, school or work life, or knowledge and experience of particular movements, times, places or events.
Oral history research is now popular with heritage organisations, community groups, and families seeking to learn more about their own histories. It is also an effective methodology for health professionals wishing to learn more about patients' experience of ill heath, the diagnostic process, or undergoing treatment. However, if not conducted properly, interviews may be poorly sourced, badly framed, or rendered unfit for purpose; at worst, interviewers and commissioning organisations may be held accountable for breaches of copyright or data protection transgressions. Professional training is therefore advisable for anyone embarking on an oral history project.
Sue has vast experience of providing tailored oral history training, guidance and support to staff, volunteers and heritage organisations throughout the UK. This sometimes involves additional remits to work with school children and youth groups, or to facilitate reminiscence sessions or other events.



Community and Local History Organisations, Museums and Archives
Sue designs and delivers tailored oral history training to projects, schools and heritage organisations.  Having worked with a wide range of projects in Scotland and across the UK, Sue uses her experience to assess and accommodate different project aims, needs and budgets.  Your training programme may be tailored to address: oral history research project management; designing and using oral history questionnaires; interview skills, methodology and practice; legal responsibilities and rights; safeguarding and archiving interviews; using oral history in project outputs.  Additional workshops may be included in your training programme, depending on your requirements.
Everyone undertaking oral history training with us receives a Certificate of Oral History Training. 
*Sue also offers a comprehensive consultancy service, which includes oral history training, and advice and support throughout the duration of the project. See 'Project Management Consultancy' for more details. 

Corporate and Third Sector Oral Communication Skills Training
This research methodology is not restricted to heritage programmes and is also useful to contemporary research and interview practices. Our training programmes help staff to improve their oral communication skills and to conduct superior qualitative research with clients, service users, colleagues and the public.


Your Project
Contact Sue to discuss your training requirements. Please include your location, an outline of the project, the number of individuals requiring oral history training, and the approximate training date(s).

Oral History Research & Training Consultancy
Oral history heritage professionals serving Scotland and the UK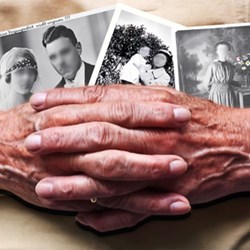 Securing the Memories of Gairloch Parish
"Our thanks to Sue for an enjoyable day's oral history training. Covering everything from planning, taking and transcribing an interview to using the audio files, Sue's training was relevant and interesting to both the seasoned interviewers and complete novices in attendance. After an entertaining day, we left not only with a much clearer idea of what was needed but also with a renewed sense of excitement and enthusiasm for talking to people and recording their memories. Thanks again!"
Rosalyn Goulding
Project Curator
Gairloch Heritage Museum
'CELEBRATE: LGBT Cumbria'
"Sue has been very supportive and extremely helpful ever since our first contact. The training with her was very informative, interactive and well-tailored to the need of the projects and our volunteers – giving them great confidence before they start working on their first oral history project. Sue has also provided great advice before the training session and continued support for the volunteers after the training. We couldn't recommend her more."
Tonia Lu
Project Manager
OutREACH Cumbria
Dunfermline's Museum & Art Gallery Project: "Speaking Of..."
"Sue was very helpful in organising and delivering training for our volunteers. Our project is carried out by community volunteers from lots of different backgrounds and skill levels. Sue helped to make them all feel welcome and feel like they were confident enough to carry out their first interviews. The knowledge and experience she has is invaluable, as she has so many former projects to use as examples and case studies."
Katy Firth
Research and Activities Assistant
'Jeely Jars and Seeing Stars', Glasgow Film
"I worked with Dr Sue Morrison while creating Glasgow Film's Cinema Oral History Project between early 2013 and March 2015.
Sue was very supportive of our project from the early stages and was always happy to chat and offer advice and measured opinions on the project. With her support we were able to secure funding from the Heritage Lottery Fund to bring the project to life, and we utilised her services at the Scottish Oral History Centre to help us train and prepare our volunteers for oral history gathering. The training was very comprehensive and useful. We would recommend it to anyone undertaking a similar project.
From day one, I thoroughly appreciated Sue's kind and generous manner. Her expertise in the field of oral history are a real asset. She is very passionate about the subject and always ready to lend an ear. It has been a pleasure to get to know Sue and work with her on this project.
We wish Sue every success in her future endeavours."
Corinne Orton
Festival Producer